of interesting people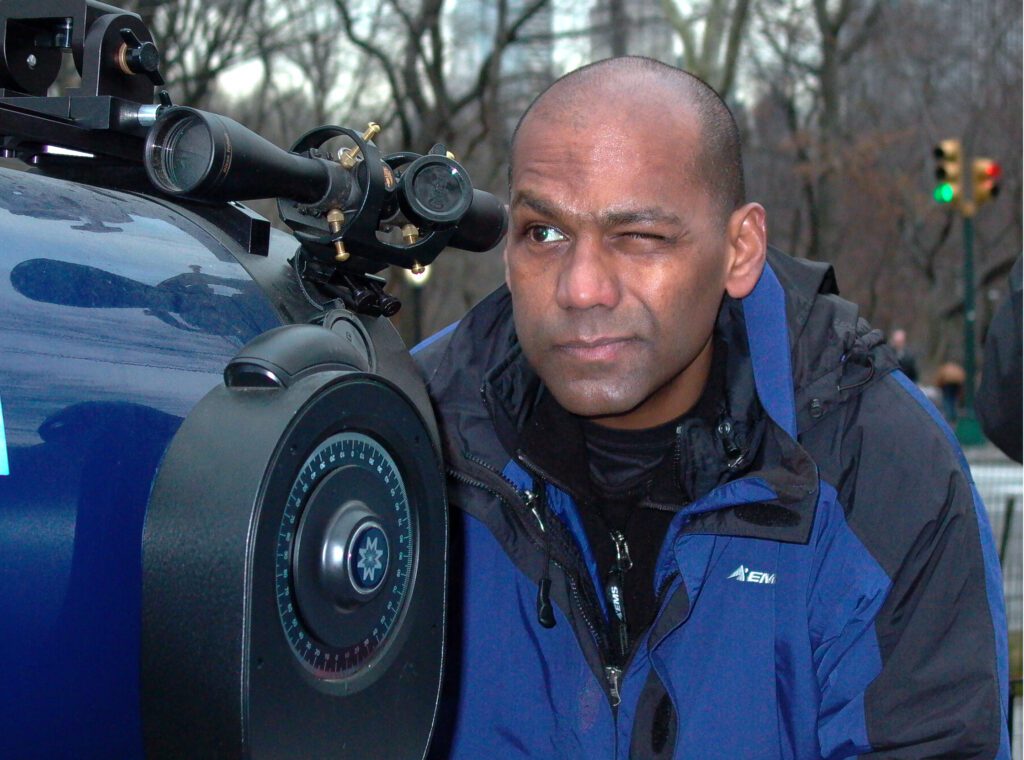 Birder Lincoln Karin with his telescope spotting a boreal owl in Central Park in 2007. He keeps the website palemale.com, devoted to the red-tailed hawks who resided on 5th Ave.
Sadie Gelfand at age 103 lived by herself in an apartment on the Lower East Side of new York. Born in Poland, she emigrated to Canada, then New York before the war. Many family members died in concentration camps. Sadie worked as a seamstress and married a cigar maker when she was in her late 30s. She's a widow now with a daughter who lives in Florida. I took this in 2007 and do not know how long she lived.
Bertha A. Halozan sells her paintings on the street in midtown. All the pictures feature the Statue of Liberty and the inscription, "We love Statue of Liberty There are still some good people Living in this world."
Live fast, die young, and have a pretty corpse seems to be the theme of these Halloween paraders in the Greenwich Village march in New York City, 2005.
George, the produce man on Grand Street, 2006. He flirted with the ladies and argued with the other cranky proprietors and charged next to nothing. He and the tenement building where he worked in a tattered storefront are long gone.
On the subway, he showed his friend his tattoos. I asked if I could take a picture. That's the Virgin of Guadalupe in the middle. I don't know the other two.
L. Steven Taylor, who playws the Lion King Mufasa on Broadway, backstage after the show, being eyed by a hyena.
Frances Fox Piven, professor and activist
More photo Albums
Abortion clinic escorts, Pussy Riot, Women's rights, Labor Union demonstrations, Black Lives Matters. Does taking to the streets make a difference? We just have to do it. See Activists And More Activists, Earlier in the 21st Century: Protesting the Iraq War, 2003, Patriots against the Patriot Act 2004, Occupy Wall Street 2011. Click here.
is devoted to interesting pictures of politicians including Israel's Benjamin Netanyahu visiting Brooklyn, former New York City Mayors Ed Koch and Michael Bloomberg, Sen. Chuck Schumer, Sen. Edward Kennedy, former City Council Speaker Christine Quinn, Hillary Clinton and more. Click here.
New York City in pictures and stories from 2002 to the present, from an old man bathing in a midtown fountain to a subway rider showing his chest tattoo of the Virgin of Guadalupe. Click here for a page I call "Characters."
Sometimes I captured a decisive moment in a public event. The picture tells the story. Love that. Here's the "Big Doings" page.
Take a quick scroll through a sampler of 80 famous, infamous and other Interesting people. I took most on assignment 2008-10 in my labor union work. They include Hillary Clinton, Charlie Rangel, Sheldon Silver (politician/felon), Eliot Spitzer (politician/felon), James Hoffa Jr., Holly Hunter, Fred Armisen, Seth Meyers, Steve Buscemi, Ed Koch, David Dinkins, David Paterson, Celeste Holm, LeRoy Nieman, John Stossel, Donna Lieberman (NYCLU), Randi Weingarten (AFT) and many more, all in a close-up view. Click here.
No advocacy here, just charming pigs, dogs, a rabbit, doves, and a homely frog. Don't look if you are offended by the lack of dignity in dressed up dogs and other silliness. (No cats–I just haven't captured a cat moment better than what I see on social media every day. Click here.