Bathgate/East Tremont
Our guide was our friend and neighbor Irving Fishman. Born July 1918, he died at age 95 in March 2014. Irv grew up in the Bronx. He lived from the early 1950s on the Lower East Side in high-rise coops that he moved to after his service in the Army in World War II. We explored his childhood streets in the Bronx on a beautiful September day in 2012. My husband Steve Giles accompanied us, and I took pictures.
Bordered by the Cross-Bronx Expressway and Tremont Avenue, between Park and Third Avenues, the immediate neighborhood is part of the Bathgate section of East Tremont. It is a different area ethnically than it was when Irv grew up there in the 1920s and '30s. Then it was Jewish/Italian/Irish. Now residents are Hispanic and black. But in some ways, it's the same—striving immigrants and their children.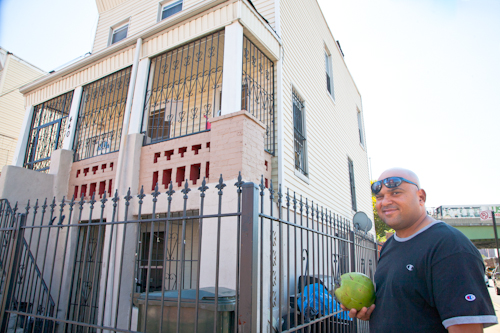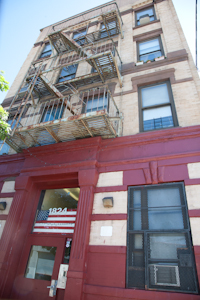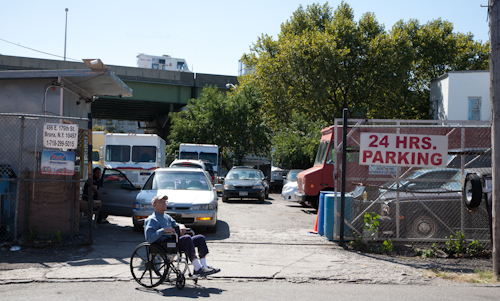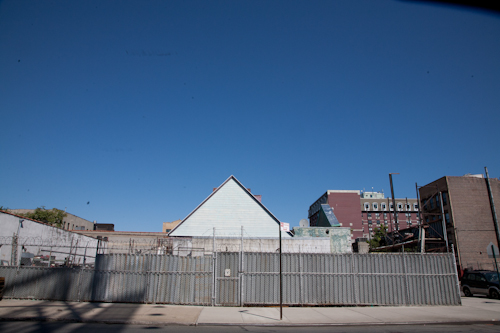 For more photos and stories about Bathgate and Irv, click here.